Need help picking out the right alloy of stainless steel to use for your upcoming project? There are hundreds of different types of steel, each possessing their own set of unique characteristics. To help streamline your decision-making process, we've assembled a little cheat sheet comparing the key characteristics of the most commonly used stainless steel alloys.
Inside this steel properties reference sheet you'll find:
An overview on austenitic, ferritic, and martensitic stainless steels
Recommended continuous use temperatures for the top 7 alloys
Information on the chromium, nickel, molybdenum, and manganese content of each alloy
Tensile strength of each alloy at room temperature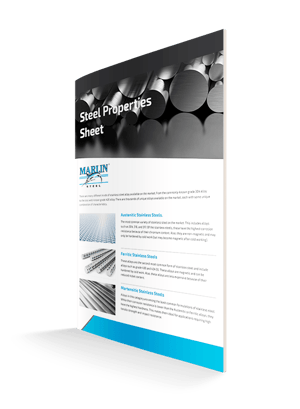 Download the guide today for a quick and easy reference that you can consult when picking out the right stainless steel alloy for your manufacturing projects. Simply fill out the form to receive your guide!