Precision Sheet Metal Fabrication
Serving Commercial, Industrial and Business Interests Around the Globe
FAST DELIVERY!
Complex robotics in the Marlin Steel factory combined with our cutting-edge software technology enable us to respond to all of your sheet metal and stainless steel fabrication demands with speed and precision. Contact us for Design Engineering of guards, gears, vacuum ducts, side beds, hangers, cam boxes, box plugs, telescoping sleeves for inner ducts and telescoping outer ducts. We fabricate thousands of custom sheet metal components each week. Our precision robotics are deployed for mig, arc and resistance spot welding. We design and engineer custom sheet metal products in stainless, galvanized, and plain steel.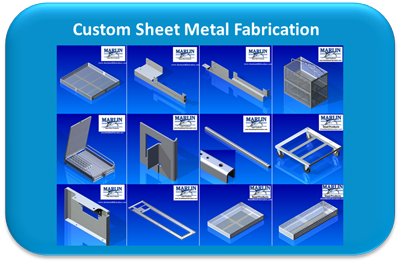 Marlin Steel is a leading service provider for Custom Precision Metal Stamping, our automated 20-ton CNC punch can make your products in any shape or size. Marlin delivers fast, precise CNC punching, Metal Stamping and conventional fabricating processes.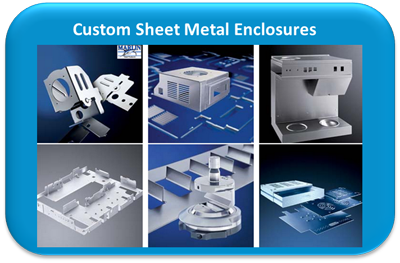 Marlin Steel fabricated enclosures are manufactured with tight tolerances. We can manufacture Sheet Metal Enclosures using your choice of metal including Aluminum, Brass, Carbon Steel, Copper, Plain Steel and Stainless Steel. Marlin Steel is recognized globally as the preferred manufacturer of custom stainless steel products in carbon steel, stainless steels, and exotic alloys, with plated, electropolished and powder coated finishes.
We manufacture an endless array of precision sheet metal products. Contact our team today for expert engineering guidance any design.
Commercial Machine Shop Services:
Check Fixtures & Gauges
Engineering Design Services
Machining - Milling
Sheet Metal Fabrication
Wire Forming
Wood Routering