Discover how mobile carts can improve the efficiency and safety of your material handling workflow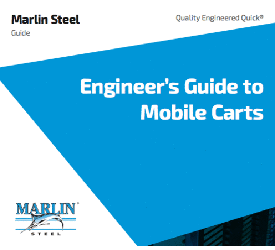 We know even the smallest details have a huge impact when optimizing production on a busy shop floor. By adding carts to your shop floor you can experience less wear and tear on your employees, substantial reductions in parts' exposure to dust and debris, and a decreased occurrence of workplace safety incidents.
This handy guide will walk you through the different considerations that go into building a customized rolling cart, including:
Determining the dimensions of the cart
Selecting the cart's materials
Considering special features like protective coverings and coatings
Running the cart design through a rigorous testing environment
Don't go another day lugging baskets around your plant by hand—fill out the form and download your guide today!