A look at the most common basket applications and their baskets
Get the guide now for practical advice on:
Typical basket applications
When to use wire or sheet metal for a basket design
The use cases for plain steel, stainless steel and Inconel
Extras like dividers, handles, coatings, hooks and more
The step-by-step process Marlin engineers follow to build the perfect basket for the job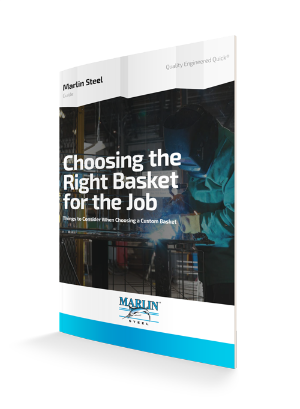 No matter what your need may be, whether it's dipping thousands of remanufactured
parts into ultrasonic tanks
or
sanitizing medical-grade equipment
before it ships. The fact of the matter is that to get the task done right the first time
you need the right basket
for the job. However, with so many choices and not a lot of time it can be difficult to gather the necessary information.

This guide was created to solve that problem by quickly and efficiently guiding you through the selection process of choosing the right basket for your next project. To learn more, fill out the form to the right and download your guide today.
Get a Sneak Peak Inside Your Guide: