Uncover What to Look for in a Wireform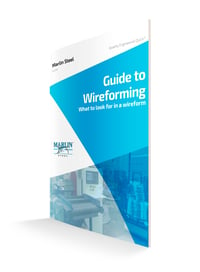 Do you have questions about steel wireforms, such as which shape is the hardest to form or what the difference is between forming plain steel vs. stainless steel? Get these answers and more today!
Our free Guide To Wireforming covers the challenges of designing and manufacturing steel wire forms and how to overcome them. Fill out the form to the right to get your copy today!